So, pictures have been leaked of what is supposedly Arsenal's shirt for next season and it'll probably divide attention.
The design of the shirt isn't bad at all, better than some things we've worn in the past, but there's one glaring error.
Why on earth would you put a big line down the middle in a different shade of red?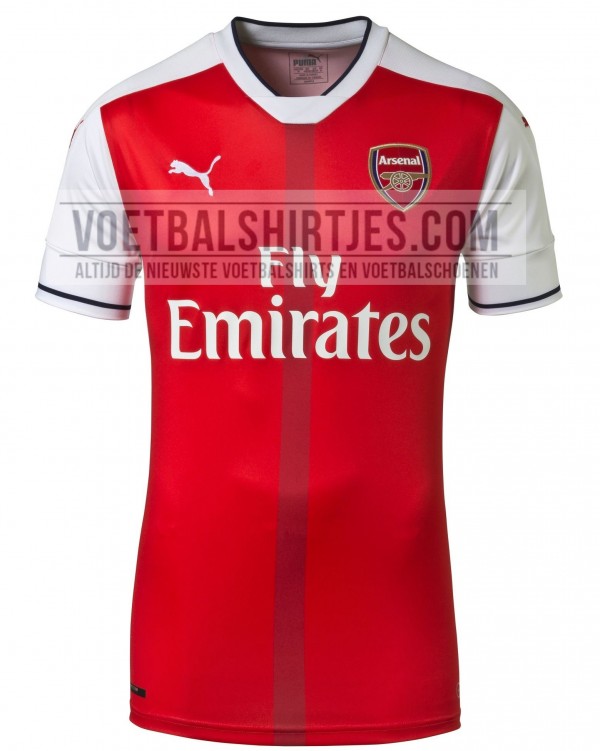 It just looks odd, doesn't it?
Anyway, no matter what we're wearing in August I'm sure the players will play intelligently, not giving away late leads and breaking down organised sides without a problem. As long as they manage that there's nothing to complain about!
Voetbalshirtjes.com have been reliable in the past and have released pictures of what is rumoured to be our training kit for the 2016/17 months ago, you can see those here.