Have Arsenal's training gear for next season been leaked?
That's the claim being made by voetbalshirtjes.com, who have pictures of the pre-match stuff that will be worn by Arsenal's stars when warming up before games. Looking at this season's pre-match tops, PUMA have followed the colour scheme for the third kit for away and Champions League pre-match wear.
Looking at that, there could be some hints to colour schemes on next season's kits.
Home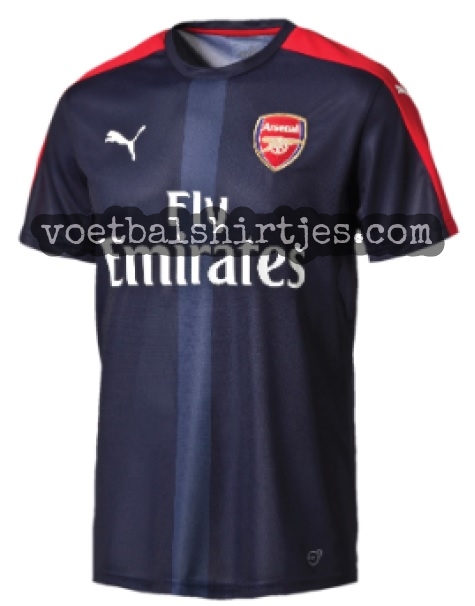 Predictably the home kit will be red, there's not much to be said about that.
Away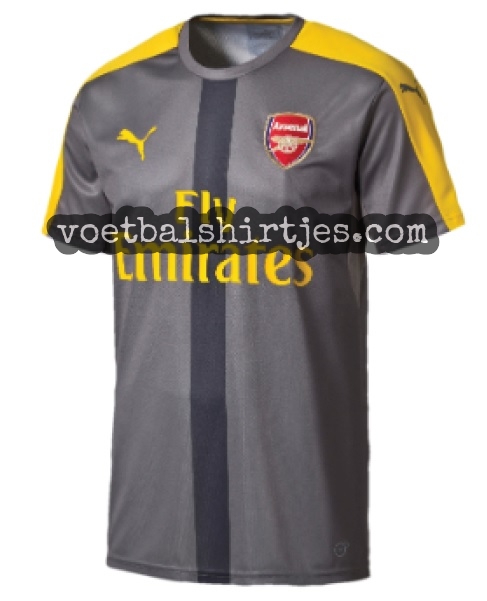 If this is indeed our pre-away game training shirt, are PUMA going to give us another yellow away kit? I certainly hope so.
The grey is interesting – next season will be 10 years since Arsenal moved into the Emirates Stadium, when the away kit was yellow with grey: will we be given a similar away kit?
Cup away kit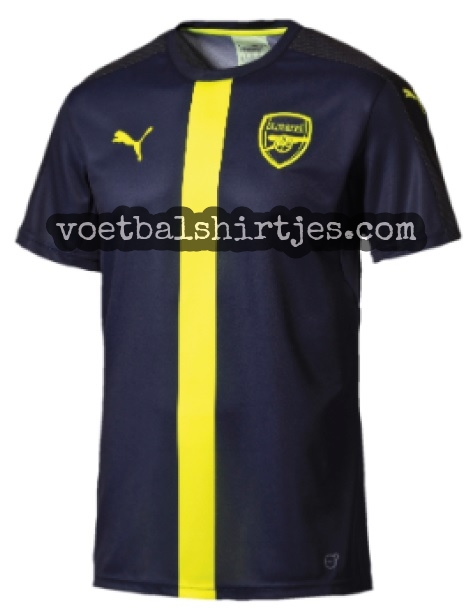 Fluorescent and navy together. Ok then. Whatever PUMA throw up, it can't be worse than this season's cup away kit.
Having a touch of yellow on this kit would be nice too, according to voetballshirtjes.com this will be the colour scheme for this kit next season.