Pedro Losa has hailed Leah Williamson after the youngster picked up the PFA Young Player of the Year award on Sunday night.
Receiving the most votes from her peers, Williamson has more than impressed during her debut season with the club.
Joining last August, the 18-year-old has continued to grow and the ladies boss couldn't contain his delight at her receiving the award.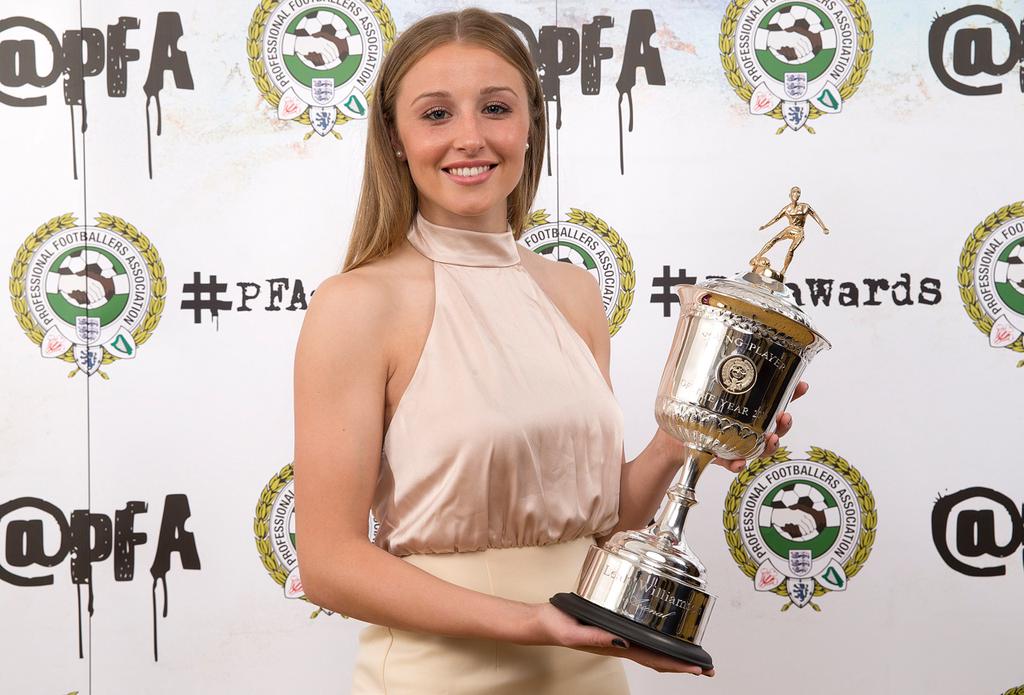 "Leah is an incredible character," Losa told Arsenal.com. "I just smile when I think about her because of her energy, how competitive she is and she has also given us a lot in different positions.
"We were short on players at Manchester City due to injury and illness but we knew the solution, and it's unbelievable that Leah can respond to a situation like that. She was one of the best players on the pitch and I told her that I thought her performance was outstanding.
"Her award is well deserved. I'm working with her every day and there are people who love her when they watch her play on Sundays. I get the benefit of working with her every day and I can see her character and desire to improve.
"I've worked with some of the top players in the world like Kelly Smith and Abby Wambach and when you work with them day by day, you realise what this player can do. Leah is made for big challenges and big things."
It is a sad indictment of the idiots out there that the news of her award was greeted with vile abuse, much of it sexist.