Daniel Ballard is 'over the moon' to sign for Blackpool on loan until 31 January and promises to give 100% for the Blackpool shirt.
Arsenal confirmed that the Northern Irish defender had joined Blackpool on loan on deadline day.
Speaking to the official Blackpool site, Ballard said, "I'm over the moon to be here.
"I'm just thankful I've been handed this opportunity, so I'm looking forward to playing for the Club and getting some minutes on the pitch.
"I'm still very young and I've got a lot to learn. I'd like to take what I've learnt so far and improve my game every week and also help the Club.
"There's a very talented group of players here, so hopefully I can learn a lot from my time here and give some good performances for Blackpool. I'm here to get into the team and show what I can do, so I'm excited to hit the ground running and meet all the lads in training," Ballard continued.
"The fans can expect 100% from me every game. I'll be aggressive on the pitch and play for the shirt and take every opportunity I get with both hands."
Daniel Ballard's background
Having initially been released from Arsenal's youth ranks as a schoolboy, the teenager refused to give up and managed to earn himself a two-year scholarship deal against the odds in 2016.
A trial at Southampton ended in agony when the centre back broke his ankle, before he returned to the Gunners for rehabilitation.
After a swift recovery from this setback, he went back to familiar roots with Stevenage, where he was born and raised. They offered him scholarship terms to join their academy, but Andries Jonker called him to ask whether he'd be interested in featuring for the u18s in a friendly match against Bayern Munich.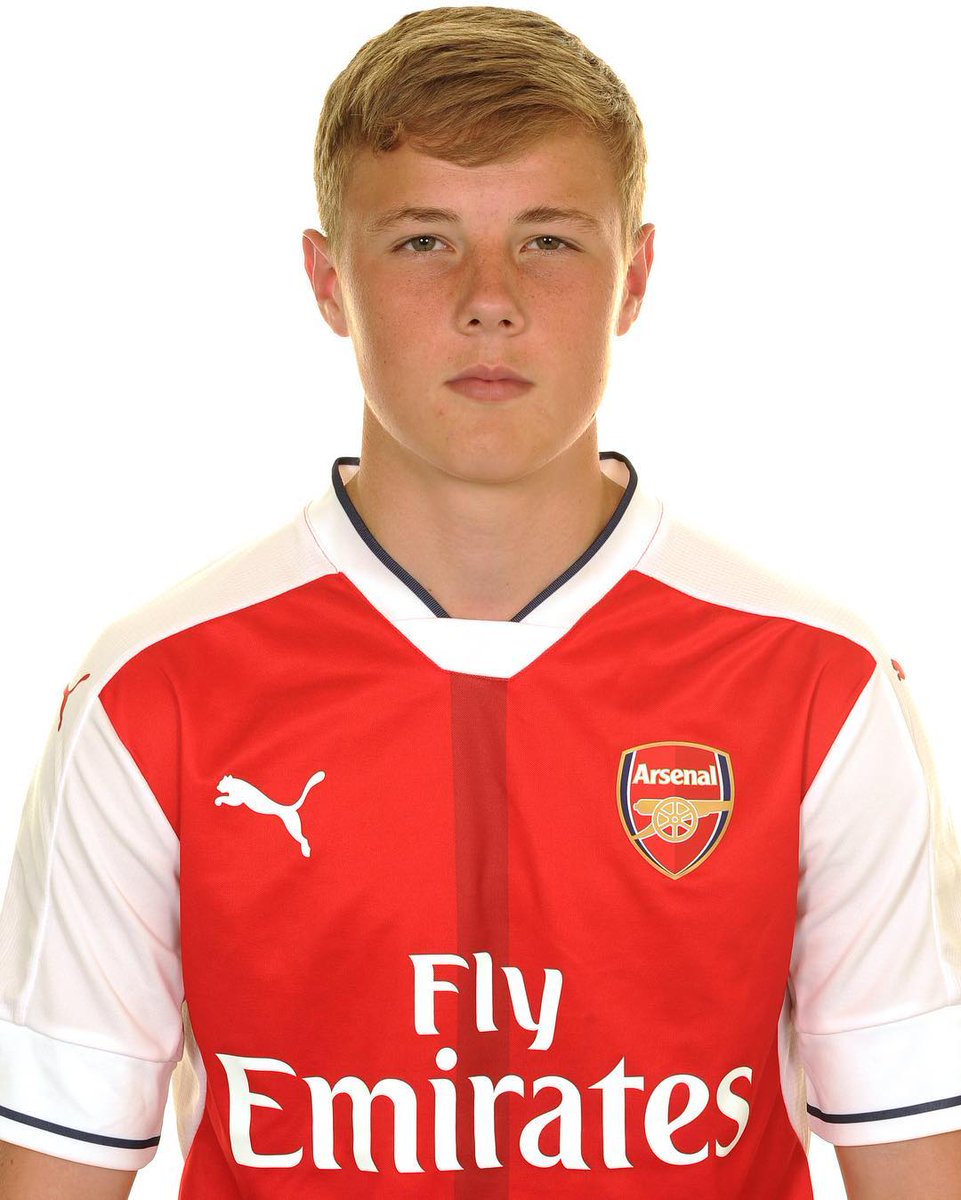 If successful, there was a chance that he'd be taken on as a scholar – something that is extremely rare, especially within big youth academies such as Arsenal.
"I couldn't go on trial anywhere or train with other clubs and it looked like the injury had put an end to my hopes," Ballard said.
"The good news was that I recovered quite quickly and in the summer, I was able to start playing again and going on trials. I had gone to Stevenage, which is where I am originally from. Stevenage liked me as a player and had offered me a scholarship which I was happy about.
"Then I got a call from Andries Jonker at Arsenal.
"He told me he wanted me to come along with the under-18s to play in a friendly game against Bayern Munich. He said if things went well there was a possibility that I'd be taken on.
"That never happens."
Understandably, there was plenty of scepticism about Ballard's decision from his family and friends, but he said that something within him told him to go. On the flight home from the friendly itself, Jonker revealed he was impressed by the then 17-year-old's defensive display, the way he conducted himself, and offered him a scholarship on the spot.
"Many people around me were sceptical and telling me not to go because I may have just been making up the numbers and I could risk losing everything offered to me at Stevenage.
"Something inside me was telling me to go.
"Possibly because I'd been rejected by Arsenal before and they changed their minds previously. When I was 14, a lot of players were released from the Hale End academy at the end of the season.
"I met with Liam Brady and he presented me with my documents saying I was being let go and I wouldn't get another two years with Arsenal as a schoolboy.
"It was the best flight ever," Ballard continued. "The other lads were really pleased for me but were shocked at the same time. No-one has known Arsenal to change their minds after releasing a player and no-one could believe it."
Rightly so too, especially given everything that he had to overcome before getting a second opportunity to showcase his ability.
On how his football is progressing since that unforgettable journey, Ballard revealed the fact that he featured in all of the u18s' first five matches of the 16/17. Training on a full-time basis with his team-mates helped him develop into more of a complete player, which is no surprise given the amount of hours spent improving on the training ground as well as the extra gym work he would've done on a weekly basis to strengthen physically.
"I feel a lot more confident. I'm really enjoying this challenge and I'm focused on becoming the best I can be and the improvement I have made in these last few months has encouraged me even more," he added.
Ballard, who supported Chelsea as a boy and revealed his admiration for John Terry in his younger years, identified the fact that he still had extra work to do before he could dream about securing a professional contract in 2018, something he did indeed achieve.
Although tackling is one of Daniel's main strengths, he admitted that he needs to improve his level of acceleration in future if he's to have much success with attempted recovery challenges and well-timed tackles under pressure from forwards – who are getting quicker all the time.
Daniel Ballard on loan
The defender went on loan to Swindon Town last season but only lasted three matches before a serious knee injury kept him out for much of the remainder of the season. He returned well just before lockdown but had a couple of minor setbacks after football's return.
Ballard is fit now and was starting for the u23s before this weekend (03/10/20).
A year in senior football will certainly help his development.