Arsenal have confirmed that Daniel Ballard will spend next season on loan with Swindon Town.
Speaking to the official Swindon site, Ballard said, "It's my first loan so I'm nervous but really excited to get started, get amongst the lads and play my football somewhere else.
"I think the stadium is really impressive – I played a lot at Boreham Wood last year and this is leaps ahead of that. The fanbase is a lot bigger and I can't wait to pay in front of them."
Ballard enjoyed quite the season last time out and, after his first senior international call-up with Northern Ireland, it doesn't look like it will be slowing down anytime soon.
Ballard performed well for the Arsenal u23s last season. He'd only made a single appearance for the top academy side before the start of this campaign, captaining the u18s to the FA Youth Cup final in 2017/18. However, he's done well making the step up, and it does seem like only a matter of time until he gets a first-team opportunity.
Having initially been released from Arsenal's youth ranks as a schoolboy, the teenager refused to give up and managed to earn himself a two-year scholarship deal against the odds.
A trial at Southampton ended in agony when the centre back broke his ankle before he returned to the Gunners for rehabilitation. After a swift recovery from this setback, he went back to familiar roots with Stevenage, where he was born and raised. They offered him scholarship terms to join their academy, but Andries Jonker called him to ask whether he'd be interested in featuring for the u18s in a friendly match against Bayern Munich.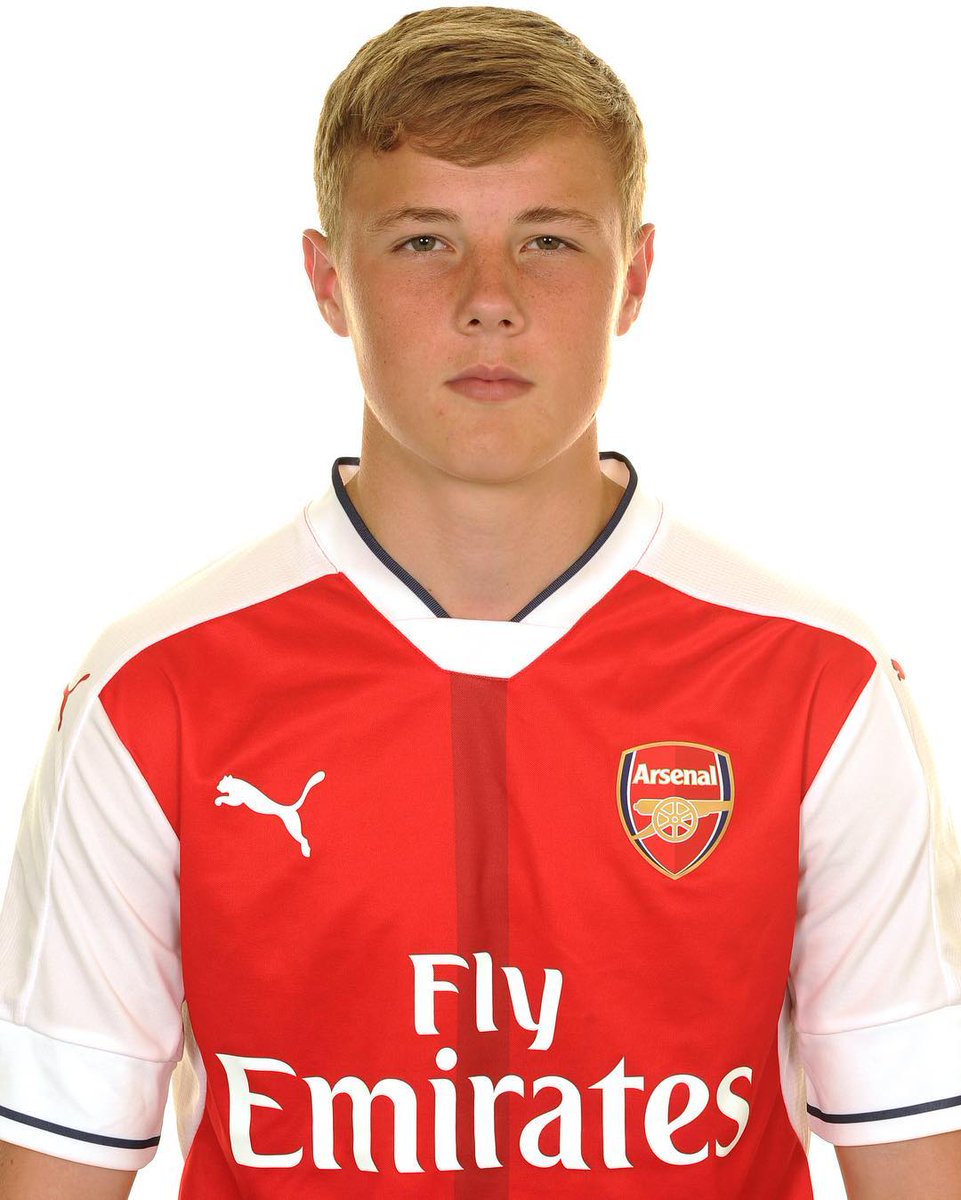 "I couldn't go on trial anywhere or train with other clubs and it looked like the injury had put an end to my hopes," Ballard said.
"The good news was that I recovered quite quickly and in the summer, I was able to start playing again and going on trials. I had gone to Stevenage, which is where I am originally from. Stevenage liked me as a player and had offered me a scholarship which I was happy about.
"Then I got a call from Andries Jonker at Arsenal.
"He told me he wanted me to come along with the under-18s to play in a friendly game against Bayern Munich. He said if things went well there was a possibility that I'd be taken on.
"That never happens."
Understandably, there was plenty of scepticism about Ballard's decision from his family and friends, but he said that something within him told him to go. On the flight home from the friendly itself, Jonker revealed he was impressed by the then 17-year-old's defensive display and the way he conducted himself and offered him a scholarship on the spot.
"Many people around me were sceptical and telling me not to go because I may have just been making up the numbers and I could risk losing everything offered to me at Stevenage.
"Something inside me was telling me to go.
"Possibly because I'd been rejected by Arsenal before and they changed their minds previously. When I was 14, a lot of players were released from the Hale End academy at the end of the season.
"I met with Liam Brady and he presented me with my documents saying I was being let go and I wouldn't get another two years with Arsenal as a schoolboy.
"It was the best flight ever," Ballard continued. "The other lads were really pleased for me but were shocked at the same time. No-one has known Arsenal to change their minds after releasing a player and no-one could believe it."
Speaking to the Arsenal matchday programme at the end of February this year, the 19-year-old explained more about himself, his position and his aims for the future.
"Beginning this season as a professional footballer gave me another boost and further incentive to keep working hard to become the best I can be. I signed my professional contract last summer and I was immensely proud but at the same time, a bit relieved.
"My family and I had been expecting to hear if I would get my professional contract around February or March last year but we didn't hear until a couple of months after so I was going into training wondering if 'today was the day'. When it came, I sat down with Kwame Ampadu and Neil Banfield and they gave me the good news. I was so happy and at the same time, I realised that there was an even bigger challenge in front of me.
"The goal now was to get into the first team. It was hard getting a scholarship, especially as I was told as a schoolboy that I was being released, both when I was 14 and at 16. and so becoming a scholar was an achievement. Securing a professional contract was an even more challenging task but now, the target of playing first-team football is the ultimate. I have played in every game possible for the under-23s and have trained with the first team a few times and hopefully, more opportunities will come.
"It's a great way of accelerating your development to play against top players.
"I'm a defender first and foremost. I relish the battle but am comfortable with the ball at my feet. That's important under the new under-18s manager Ken Gillard, who likes defenders to bring the ball out from the back.
"It's also important for Freddie Ljungberg, our [then] under 23s manager. He likes us to bring the ball out and keep our heads up to see the spaces develop as the opposition move. He makes us think a lot more during the game to create and explore more options rather than a long ball forward.
"Freddie tends to give us a general guide on how he wants us to play and defend but his assistant, Ryan Garry, who was also a central defender, tends to coach the details of defending,
"It works well for us."
Ballard was on the bench for Northern Ireland's win over Estonia but was not included in the squad for the game against Alex Hleb's Belarus that they also won in the recent Euro qualifiers. But he wasn't there to play.
Michael O'Neil, the Northern Ireland manager wanted to include him in the squad to let him experience what it was like to be involved with the international set-up.
It will serve him well ahead of what looks to be a very bright future. Ballard knows what it feels like to almost lose his dream.
That alone is something no academy on the planet can teach and it looks like Arsenal could be handsomely rewarded for admitting they made a mistake by letting Daniel Ballard go in the first place.