Since taking over the reigns at VfL Wolfsburg, the partnership between Freddie Ljungberg and Andries Jonker has been a significant one in helping the team recover from a horrid start to the Bundesliga campaign.
Dieter Hecking and Valérien Ismael were both dismissed before Jonker was appointed first-team manager in late February.
So, how have the duo done since they left?
Considering Wolfsburg were huge favourites for relegation, they've done well to steady the ship and steer a team with potential away from the drop zone.
Avoid defeat against Hamburg this Saturday and they'll retain their place in Germany's top flight ahead of a potentially big summer overhaul.
It's crazy to think that just over a year ago, this Wolfsburg side were contesting a Champions League quarter-final against eventual winners Real Madrid.
With that in mind, it's worrying how far the team has dropped since then – partly due to a number of big names leaving the club for one reason or another. Julian Draxler, André Schurrle and Bas Dost were just three of Wolfsburg's key attack-minded players, who left for a combined total of just under £70m.
The money earned from these sales was not invested well though, with only a handful of players pulling their weight when required. Mario Gomez is the club's leading goalscorer with 16 whilst Josuha Guilavogui, a £2.5m signing from Atletico Madrid, has relished the challenge and looked better for it though there is plenty of work to be done in future.
There wasn't much to separate Diego Benaglio and Koen Casteels from the club's first-choice goalkeeper but Jonker made noticeable changes early on to assert his authority.
Re-introducing Philipp Wollscheid into the fold helped add some defensive solidity, which has seen them concede 18 goals in 12 matches since Jonker's arrival. Compared with 35 before that, especially considering Bayern's 6-0 thrashing at the end of April, progress is clearly being made.
Could they be back to replace Wenger in future?
There was a hint of inevitability about Jonker's move away from Arsenal as there was rumblings earlier in the year about appointing a new Head of Youth Development.
He played a pivotal role in helping players like Daniel Crowley and Gedion Zelalem on their respective loan spells in Holland and his efforts were thoroughly appreciated by the Academy players, even if results weren't always the greatest.
As shown by the image below, Jonker's positive comments suggest he'd be open to a return at some stage in the future – though it's unlikely that he would expect anything less than a senior management role.
Freddie Ljungberg meanwhile, made a promise to return to Arsenal if the opportunity arose. It made sense for the 39-year-old to join Jonker, as the adventure would give him valuable experience that he could utilise in future situations.
At the time Wenger said, "We gave him permission to go, but with a promise that he will come back if there is a possibility to come back here. Overall, I think it is part of his education to become a coach, to have this kind of experience."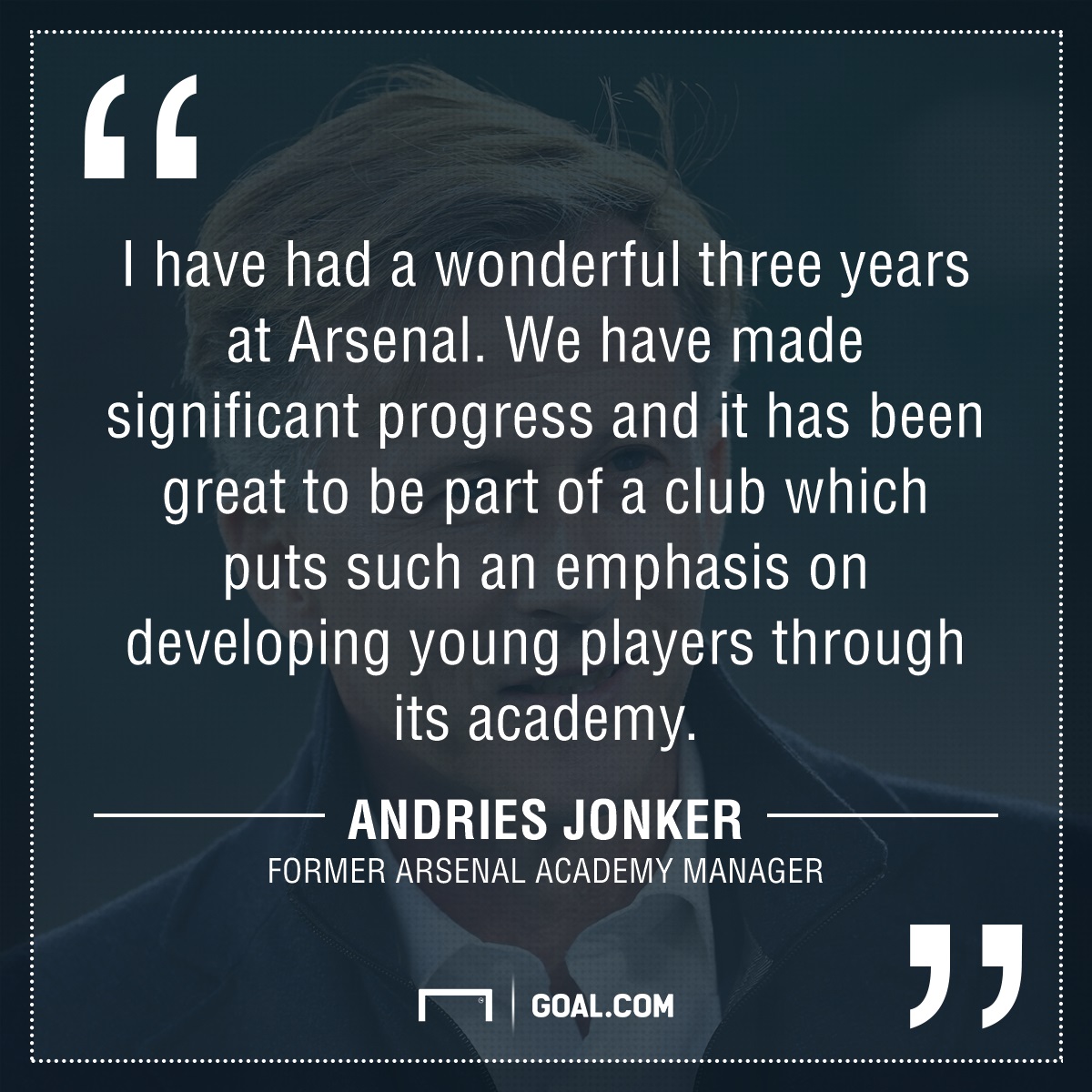 So the short answer is, yes they could be back to replace Wenger in future.
The question is, how long would that be? A few more seasons?
Considering all of the speculation about Arsene's contract and whether he'll sign another deal, it seems obvious that he will remain beyond the end of this current season – but if given the opportunity to pick his successor, it wouldn't be a major surprise to see this duo feature high in his potential list.