Hector Bellerin has been called up to the Spain squad for this summer's European Championship.
Enhorabuena, Hector!
This is a move that will send shivers down the spine of Arsenal fans across Europe, as Lee Hurley alludes to here.
The bitter, bitter memories of how Cesc Fabregás was tapped and tapped and tapped until he broke are far too close for comfort. Cesc was one of us, or so we thought.
He got what it meant to be an Arsenal player. He hated Tottenham, just like us – in fact, he still does.
@arseblog @cesc4official watch Cesc at the cock on his shirt. This is what I meant this morning Andrew. pic.twitter.com/jA8YRqzfm2

— AFCSTU. (@GUNNERSTOO) May 3, 2016
And still, he left us.
Why am I you reminding you of this? I know, I'm sorry…
His happiness in north London, his pride in being the Arsenal captain, was no match for the tidal wave of pressure brought down upon him whenever he joined up with la selección for an international.
Bearing in mind his friendships with Gerard Piqué and Lionel Messi and his hero worship of Pep Guardiola, I'm actually impressed Arsenal held onto Fabregás as long as they did. No Arsenal fan who saw it will ever forget the sight of a Barcelona shirt being forced over Cesc's head by, of all people, Pepe f'cking Reina.
I mean, what the hell did it have to do with him?
Anyway, all of this is a long way round of saying that, whilst I am very pleased that Bellerin has been recognised for an excellent season as our right back, I do feel some trepidation at waving him off for this summer's Euros.
When I say "waving him off", I mean metaphorically. You got that, right? Okay.
That sense of trepidation is perhaps exacerbated by looking at the Spain squad and seeing no place for the excellent, but just back from injury, Santi Cazorla. You'd think that having Santi around the place might just keep the vultures in azulgrana at bay. I'm speaking for myself here, obviously, but I love the image of little Santi standing in front of Hector, fending off the Barcelona posse as if they were the school bullies come looking for trouble.
The funny thing is though, I reckon it's the presence of another Spaniard in the squad who might benefit Arsenal this summer. Who am I talking about?
Cesc Fabregás. Obviously.
You see, Cesc has lived a life in football.
He made the very same trip as Hector Bellerin, but did so just a touch earlier in his life.
You all know his story from there, so I won't bother to repeat it here. My point is, Cesc was lured home by the promise of playing for the best team in the world, by the promise of playing with his mates. He got to do that, particularly in his first season, but he never seemed to be accepted in the way he would have hoped.
I remember picking up a paper whilst on holiday in Valencia, September 2012 and reading about Fabregás being booed by the Barcelona crowd.
It was as if the cules, literally the "arses" of Barcelona (ha – ha – ha) couldn't accept that Cesc had left and returned, or that he was of the standard they required. You can't imagine that anyone in the world would have wanted this to work more than Cesc and yet he lasted just three years at the Nou Camp.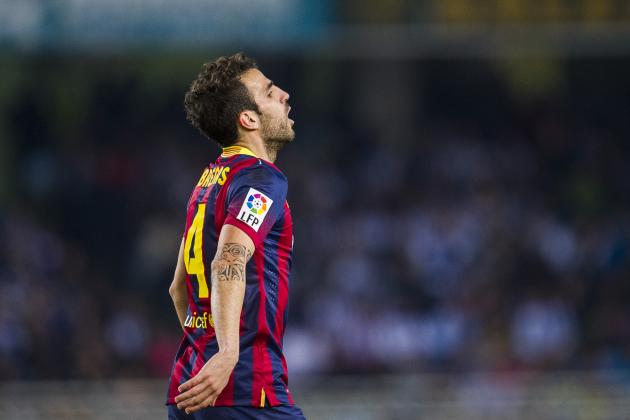 Ironically, that's about the same amount of time they spent wooing him.
What a waste. Of time, of effort, of a brilliant footballer.
If they had really wanted him, wouldn't Barcelona have tried to make things work? They didn't want him, they just didn't want us to have him.
And so he ended up at Chelsea.
What a waste of time etc..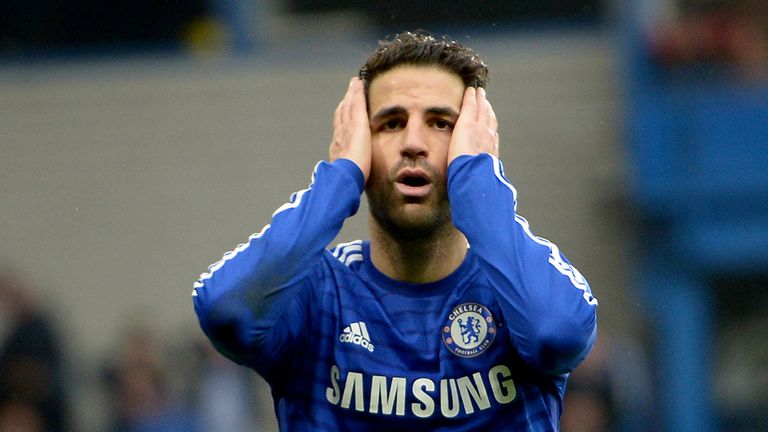 Bellerin, obviously, wouldn't need a telescope to see how quickly a dream might become a nightmare. That said, the situations are by no means identical.
Fabregás, an excellent playmaker, joined a club full of even better playmakers. Bellerin, presumably, would be replacing the outgoing Dani Alves and has years ahead of him.
Weighed against that, though, would be the fact that the Goodfellas-style operation which sucked Fabregás in like the owner of the Bamboo Lounge probably couldn't happen now. At least, not to the same degree. Iconic figures like Puyol and Xavi are now history for both Barcelona and Spain.
It also seems obvious to me that Arsenal are in a much better place than they were in 2010-11. If certain positions still need an upgrade, I think the sheer quality of the squad is in marked contrast to the years that saw Cesc decide he was going to go and play for a proper football team.
For a couple of years anyway.
Bellerin has just turned 20. He is already part of la selección and was the only Arsenal player to make the PFA team of the year for the season just gone. He also has an FA Cup winners medal on the sideboard already. You're not going to hang onto your brightest stars armed only with the FA Cup, but he is at a club where he could realise all his professional dreams.
Crucially, the man himself seems to recognise that. "Right now I'm very happy where I am, at Arsenal and focusing on the national team. With these things, until you don't know what to do until they arrive," he said only recently.
"If Alves leaves they will need a full-back, there are lots in Europe."
That doesn't sound like a man who is thinking about a one way to El Prat De Llobregat any time soon, does it? Particularly if you contrast this message to quotes recently given by Aaron Ramsey.
Now, if you asked me who I think is more likely to play for Barcelona of the two men, I'd have to think for about three seconds before saying Hector Bellerin. Then again, he also said this 10 days ago: "I say every year that England is my home now.
"I've lived there for many years; my family and my girlfriend are there. I'm very happy there so I don't see myself anywhere other than Arsenal."
Of course, things can change and change quickly, but I don't think we have to worry about our right back position just yet.