by Nia Griffiths
Jack Wilshere has been having a chat with Men's Fitness about training, coming back from injury and the level of dedication needed to be a successful play in the Premier League – including having to have weekly weigh-ins.
The midfielder, who's unfortunately had his career, including the last season, blighted by injury, spoke about the extreme fitness levels needed in the Premier League, how tough it's been to come back after tearing his ankle ligaments, and having to maintain a low body fat percentage all year round.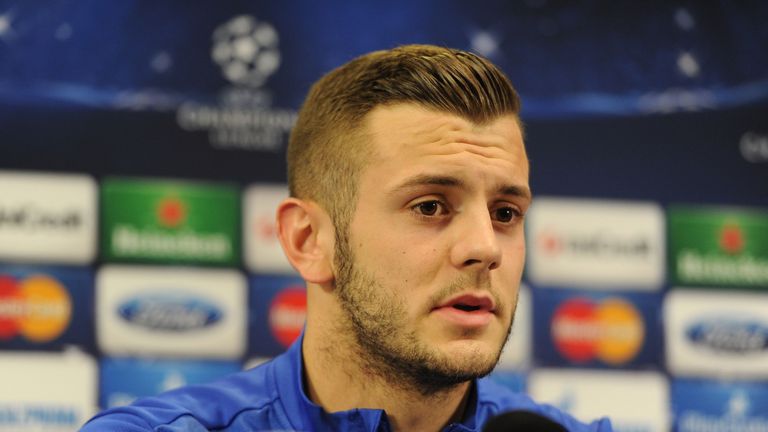 Speaking about the need to be able to compete from the beginning of a Premier League match, the 23-year-old said, "The intensity of the Premier League is incredible. The levels of fitness you have to reach just to survive in it is absurd."
He then continued to talk about how he regained his fitness and then how the players maintain it after they've achieved it, "When you're out for a few months it's tough to come back. It takes a lot of work in the gym with the physios, the specialists, you're willing to try anything that will help you get fit. We get weighed every week. We get regular DEXA scans to check our muscle mass and body fat levels. There's no hiding place."
A surprising part of rehabilitation is apparently building core strength – your abdominal muscles and back, known as your 'trunk' – in order to improve balance. Wilshere explained, "When I first got injured my core strength was terrible. I was 18, playing three times a week and didn't really do any gym work. All of a sudden when you're injured you realise everything revolves around your core," he added. "It's crucial for balance and absorbing impact. The first thing my physios got me to work on was my balance. I had to stand on one leg and close my eyes. I couldn't do it."
I doubt I could, to be honest, Jack.