The reason why Arsenal are called Arsenal is actually a pretty interesting story.
Unlike most London teams, we're not named after where we come from, which Spurs fans loves to remind us is Woolwich, far further south than our home in north London.
We were called the Arsenal after the Royal Arsenal munitions complex, which is where we were based when we were first born in 1886.
Interestingly, a lot of our original players worked in a workshop in Dial Square. The club therefore shorten our name to Royal Arsenal so that they didn't ostracise the players who worked there.
In 1893, the name was changed again to Woolwich Arsenal Football and Athletic Company, Limited (aka Woolwich Arsenal) when the club became a limited liability company and the first London side to become professional.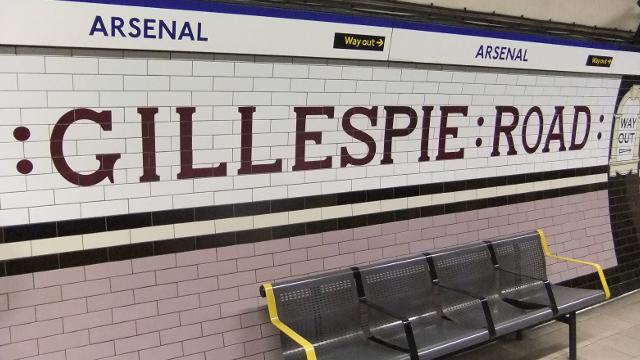 The club then moved to Highbury in 1913 and therefore dropped the 'Woolwich', seeing as we were no longer based there.
Our finances weren't up to scratch and the club might not have survived if it hadn't been for Henry Norris, our majority share holder at the time, making the decision to move.
After looking at areas such as Harringay and Battersea, we chose Highbury due to its close proximity to the tube station: Gillespie Road. That way, we thought, we could draw in bigger crowds, bringing in more money.
We never looked back.
Gillespie Road station became Arsenal in 1932 thanks to Herbert Chapman. We're still the only football team to have a tube station named after them although Tottenham are trying to get one too with their new stadium.