Here's Wednesday's news and gossip from the Goonerverse.
At the top of Wednesday morning, whoever constructed the leaked Premier League fixture list a couple of weeks ago was shown to be more-or-less talking out of their backside when the official fixture list was confirmed. Just like any season, we have some horrid months and some not-so-horrid ones.
We face Liverpool at home on the opening day and we amused ourselves with how statistically unlikely it is that they'll win, yet they probably will.
As usual, we all got ahead of ourselves imaging winning the League at White Hart Lane.
After we'd all stopped cackling at the idea of Manchester United and Jose Mourinho giving us a guard of honour, we realised that Alexis Sanchez had actually scored a stunner of a goal in the Copa America. Chile beat Panama 4-2.
Robert Pires joined David Seaman in the Jamie Vardy to Arsenal love-in; Petr Cech decided to ruthlessly litter as part of his latest training regime; and five Arsenal Ladies matches will be shown on BT Sport – get in!
As far as gossip goes, everyone was talking about the latest Mkhitaryan update. His agent wants him to go to Manchester United, Dortmund want him to stay, it's all getting a bit messy. Meanwhile Arsenal are keeping their distance, it seems.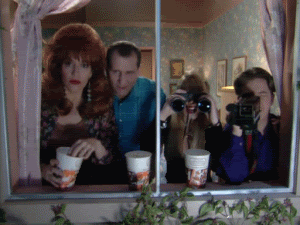 You know what else is messy? Napoli telling off Arsenal and Chelsea target, Kalidou Koulibaly, for saying he's leaving. Yikes.
As far as the Euros were concerned, poor Wojciech Szczesny has been ruled out of Poland's match against Germany on Thursday, which sucks for him but he seemed in good enough spirits on Instagram. For more info, have a read of this – it's been updated so you may want to give it a second or third look.
On a lighter note, new guy, Granit Xhaka, put in another phenomenal performance for Switzerland against Romania. His country drew 1-1 but it's the thought that counts, I guess. He had us all clapping like seals anyway.
Laurent Koscielny and Olivier Giroud featured in France's 2-0 win over Albania, meaning they progress to the next round.