Jeremy Corbyn has pledged to develop a "flexible football ticket" for fans whose journeys to matches are disrupted due to broadcasting changes.
Corbyn wants to nationalise trains
Wants Premier League to give 5% of income to grassroots football
Will develop flexible football ticket for last-minute fixture changes
The Labour leader claims that if he gets into power, he'll work with football clubs, television broadcasters and train companies to create a system that helps fans get from A to B without huge disruptions to the service or ridiculous costs.
What Corbyn aims to do, is put a stop to football fans having to spend massive amounts of cash on train tickets because TV channels have decided to change around the fixtures last-minute.
The Arsenal fan also pledged to ensure that 5% of the Premier League's income goes to grassroots football as he wants to make football a game for many, not a few.
"The FA Cup final marks the greatest day of the football season," he said ahead of his trip to Wembley.
"Millions of football fans across the country, including myself, are eagerly awaiting kick-off this evening at Wembley.
"Despite the game we all love receiving lucrative domestic and international TV deals, the grassroots game has been shamefully starved of funding over recent years.
"Too often, youth football teams cannot find pitches to play on and when they do they are expensive and the facilities are not fit for purpose.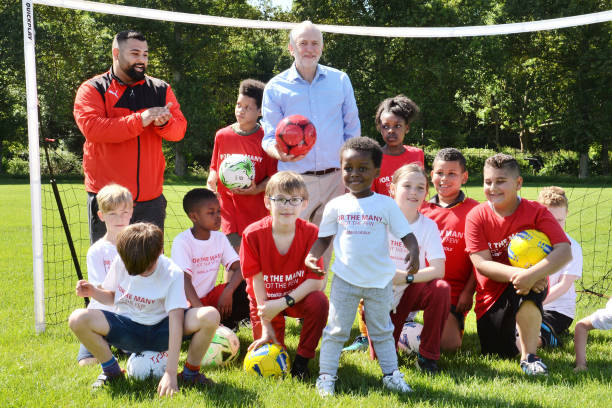 "All-weather pitches are like gold-dust and coaching badges can cost unaffordable amounts.
"Under these circumstances, it is no surprise we are not nurturing the talent that we all know exists within the beautiful game.
"To address this lack of funding and lack of facilities, Labour in government will ensure that 5% of domestic and international TV rights money is diverted to the grassroots game.
"This will ensure the footballing talent of young girls and boys is harnessed, and football is a game for the many, not the few."