Arsenal have reportedly signed 13-year-old Lateef Omidiji Jr from Sparta Rotterdam's Academy and the player will travel to London a few times a year to train with the club until he's older.
Coming from the same youth system that produced Georginio Wijnaldum and Memphis Depay, Arsenal reportedly saw of competition from Chelsea, Liverpool and Real Madrid to land the kid's signature.
AllNigeriaSoccer quote a 'top source' as saying, "Chelsea came as well, so did Liverpool, to try and build a relationship early but Arsenal came with an offer that could not be turned down.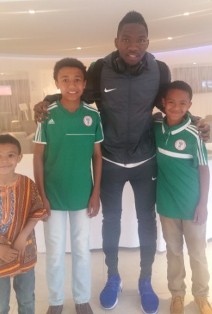 "Arsenal saw his potential and said they will invest in his growth. He is focused on his craft. 
"Lateef will train in London a couple of times a year, and their coaches will come from there to the Netherlands to monitor him frequently and give him tips. "
So what do we know about him? Not much really.
Labelled 'the new Memphis Depay' he's pacy and very, very young.