Ahead of the north London derby this weekend, I thought I'd take a look at some of the things I dislike most about Tottenham.
This could have been a very long list, so I restricted it otherwise I'd still have been typing at kick-off.
Let's start with the one I hate the most at present:
Dele Alli's face
He's a cheat. He dives. He whinges. He leaves his foot in. And he has a face that makes me want to smash things. Petulant, immature, snide, Dele Alli is Tottenham personified.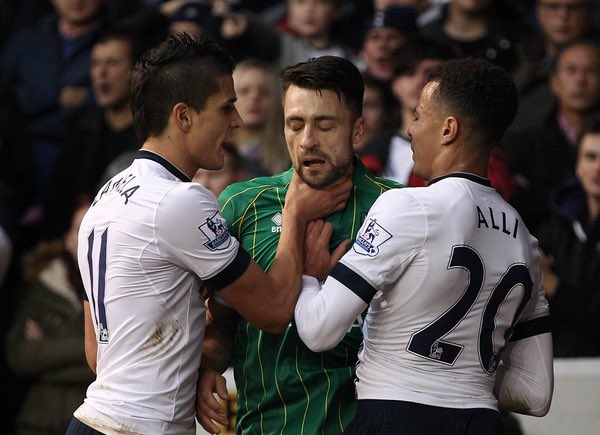 Harry Kane's luck
Even though he hasn't played since September and will be in no way match fit, it wouldn't surprise me to see him come on and goalhang in the hope that something bounces off three players, hits his arse and goes in.
58 goals in 112 games is a very decent return, but his pathetic assist total of 9 highlights his inherent selfishness. He's taken 357 shots to score those 58 goals, an average of a goal every six shots.
For comparison, Alexis averages a goal per 2.3 shots (and has 61 assists in his career).
Power-shift discussions
Despite not finishing above Arsenal since Arsene Wenger took over at the club, every time Spurs have a good run in the league we have to listen to discussions about how the power is shifting/has shifted in north London.
Even if they manage to finish above Arsenal one day, that still doesn't represent anything like a powershift.
Come back when Spurs have won another 11 league titles, one of which with an unbeaten season, and finished above Arsenal for 20 years in a row.
Then we'll talk.
Their fans
I know Arsenal fans can be annoying but at least they are (mostly) realistic. For some reason, Spurs' fans believe their club is on an equal-footing with Arsenal, with many actually declaring that they are better.
Their strapline
'To dare is to do' – what the f**k does that even mean?