As Arsenal look for a striker in the transfer window, one that they already have has been nowhere to be seen with the club saying nothing about his absence until now when we learn, shock horror, that Yaya Sanogo is injured!
This is not new from the club; Arsenal have a habit of 'disappearing' injured players.
They did it with Serge Gnabry when they didn't mention him, or the knee injury he was out with, for a year. Calum Chambers, similarly, vanished last season and now it's the turn of Yaya 'crazy legs' Sanogo.
Speaking to the media, Wenger was at pains to highlight the number of strikers Arsenal already have at the club in words that sound awfully like a man trying to prepare a fanbase for no new striker arrival (while we ship one out).
Wenger said, "We have Giroud, Alexis, Walcott, Akpom and Sanogo who is still here but is injured at the moment – the players we buy have to be better.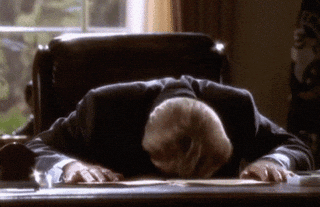 "I believe a club like ours is focused on giving chances to the players we develop in our own club. We have a few strikers who have a chance, if we find the right players we buy.
"But if you ask people 'give me names', you see that it is not that easy – look at a club like Real Madrid, who have they bought? Up front, it is very difficult."
First up, neither Walcott nor Sanchez are strikers and don't even want to play in that position. Theo has finally got over himself and realised he belongs on the wing only for Wenger to now insist he's a striker when he clearly is not.
Akpom is young and inexperienced at Premier League level, and while a decent player, he should never be more than fourth or fifth choice for a club like Arsenal right now.
As you can also see, Wenger doesn't even mention Joel Campbell, which would back up the claims in Portugal that Arsenal have found an agreement with Sporting to let Joel play there for a year (with an option to buy).
Then you have Sanogo.
An injury-prone forward who has managed to pick up 21 Premier League appearances and at least four injuries since he arrived at the club in 2013.
How can there not be better out there?
There's no doubt that Sanogo does have something special, but you also have to seriously question his ability to stay fit and, if he manages that, to control his legs.
Wenger gave no further update on Sanogo so we don't know what his injury could possibly be, but given he's played no part in pre-season and hasn't been seen in a matchday squad since April we can assume it's not a broken toenail.