With 10 assists in 11 Premier League games, everyone is right to praise Mesut Özil.
The German playmaker is having an incredible season; in fact, what he's doing is unprecedented.
However, he has a long way to go to catch Arsenal's greatest ever assist providers in the Premier League. Unsurprisingly, Dennis Bergkamp has assisted the most Premier League goals for Arsenal with a breathtaking 94 assists.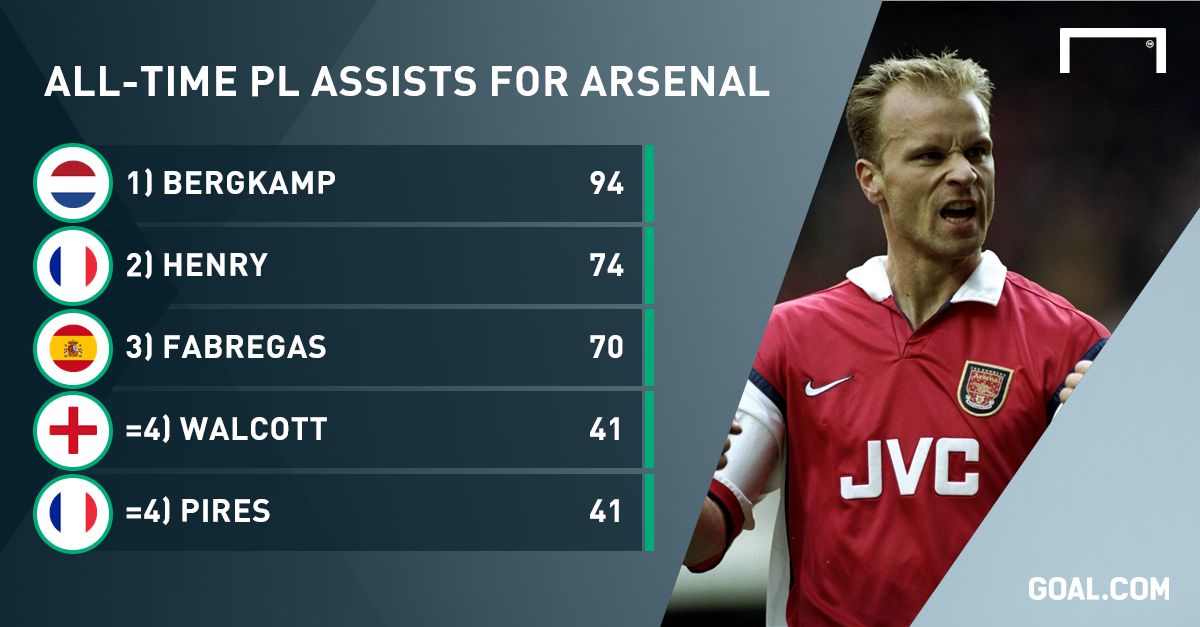 With 10 this season, Özil is now onto 24 but as you can see he has not yet provided the most assists for the club of players in the current squad.
Theo Walcott has been at Arsenal since he turned 17 in 2006, and has created a very impressive 41 goals in the Premier League in that time. That puts him level with Robert Pirès, though the Frenchman was only at Highbury for six seasons.
Cesc Fàbregas spent six years in the first team as well, making his tally of 70 incredibly impressive, particularly when you consider the players he had around him.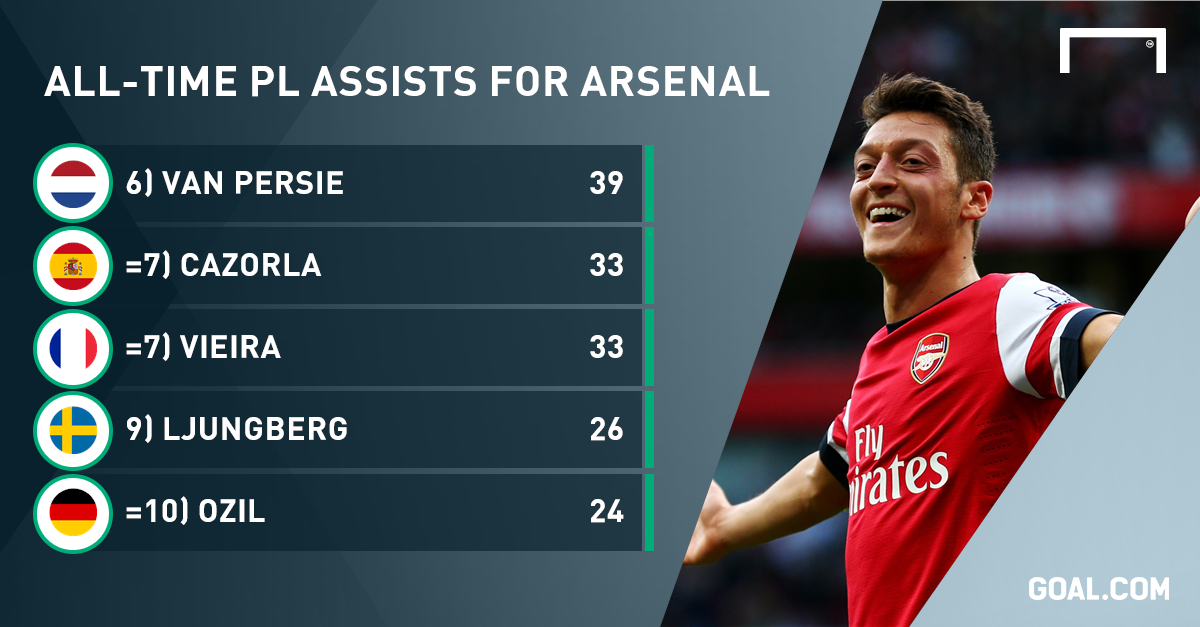 Also in the current side, Santi Cazorla has managed 33 assists since joining the club in 2012, a year before Özil moved to north London.
It's highly unlikely that Mesut can continue at his current rate, but a safe bet would be to predict he will usurp Freddie Ljungberg by the end of the season (even by the end of the calendar year).
There's a long way to the top, but Mesut has every chance of getting close to Thierry Henry at the very least should he remain at the club.