by Nia Griffiths
The new Arsenal 2015/16 training kit has been leaked and one of the shirts looks suspiciously like a certain superhero's costume…
As is now the norm, Gooners took to Twitter to voice their opinions on the leaked kit, with many noticing that one of the tops definitely looks as if it should be worn by Spiderman.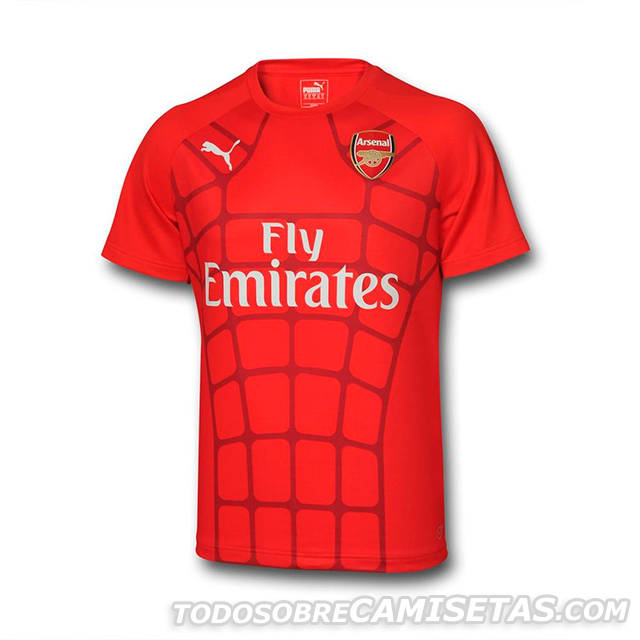 Joking aside, the training kit looks considerably less form-fitting than the home and away kit, which are so tight they've actually led fans to fear for our players' lives.
The rest of the training kit is remarkably stylish, with bold blocks of colour and subtle, comfortable designs.
Plus, there's not really anything wrong with looking like a superhero, is there?