Arsenal legend Robert Pirès has chosen the best XI from players he played with on Fantasy Football Club on Sky Sports, and his team includes six former Arsenal players.
The Frenchman joined Arsenal in 2000 and stayed until 2006, becoming a club legend in the meantime by winning two Premier League titles and three FA Cups.
Here is the side he chose: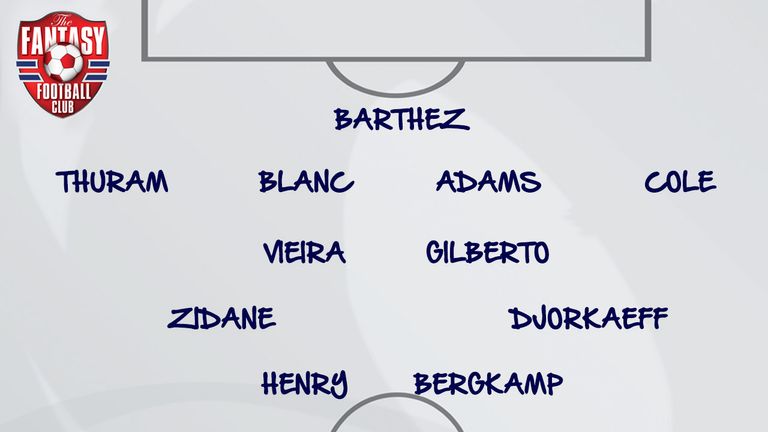 Tony Adams is selected ahead of either of the 'Invincibles' centre-backs, saying:
"Sometimes, you just need one player on your team like Tony Adams. He was one of the best captains I played under during my career."
Ashley Cole was also selected, along with midfield pairing Patrick Vieira and Gilberto.
Up front his choices were obvious. Dennis Bergkamp and Thierry Henry are arguably the two finest players to ever play in north London.
"Everybody called Dennis the maestro – because he was," Pirès said. "On the pitch he was the maestro. I learnt a lot from Dennis every day at the training ground. I loved his mentality.
"(Thierry Henry) was the best striker for a long time. He scored a lot of goals for Arsenal and the national team. To play with Thierry was a pleasure and an honour."
Of the other players selected, it's hard to suggest any more Arsenal players could have been chosen. Every other player in the side played with Pirès during his time with the French national team, and each of them won the World Cup.