Petr Cech has revealed that his is no longer able to play tennis because of a shoulder injury.
The Arsenal shot-stopper was recently spotted at Wimbledon with his good friend, Radek Stepanek, and we all assumed he'd been knocking a few around with him.
Not so, it seems.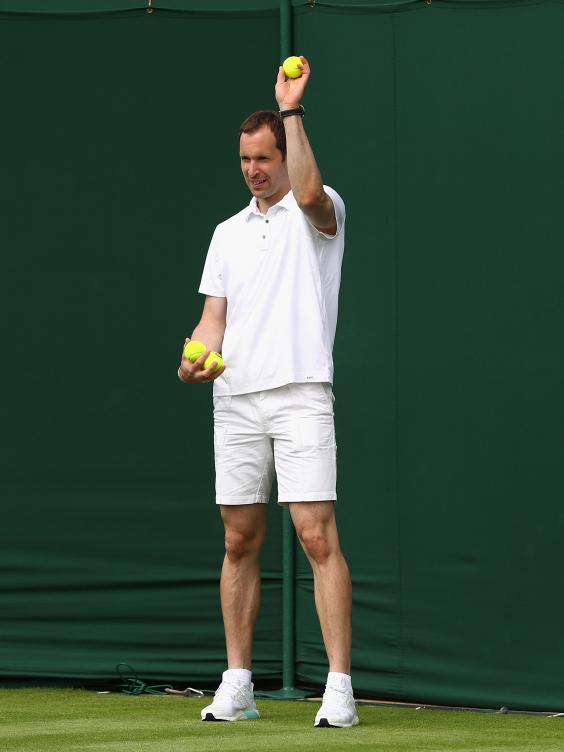 After surgery on a shoulder problem in 2014, the Czech can no longer play the game.
The operation, which took place just a little over two years ago, kept Cech sidelined for the last few games of the 2013/14 season. He dislocated his shoulder against Atletico Madrid when playing for Chelsea in the Champions League semi-final first leg.
His friend, Stepanek, was a Wimbledon wildcard entry who appears to have had more success as a doubles player than a single. Getting as far as the quarter finals at Wimbledon in 2006, he has won the US (2013) and Australia (2012) open as part of a pair.
He lost his first round match in the Men's Singles Championship this year, going out 3-1 (4-6, 3-6, 7-6, 1-6) to the number 15 seed, Nick Kyrgios.