A look at the top 10 pictures from the world of football this weekend.
10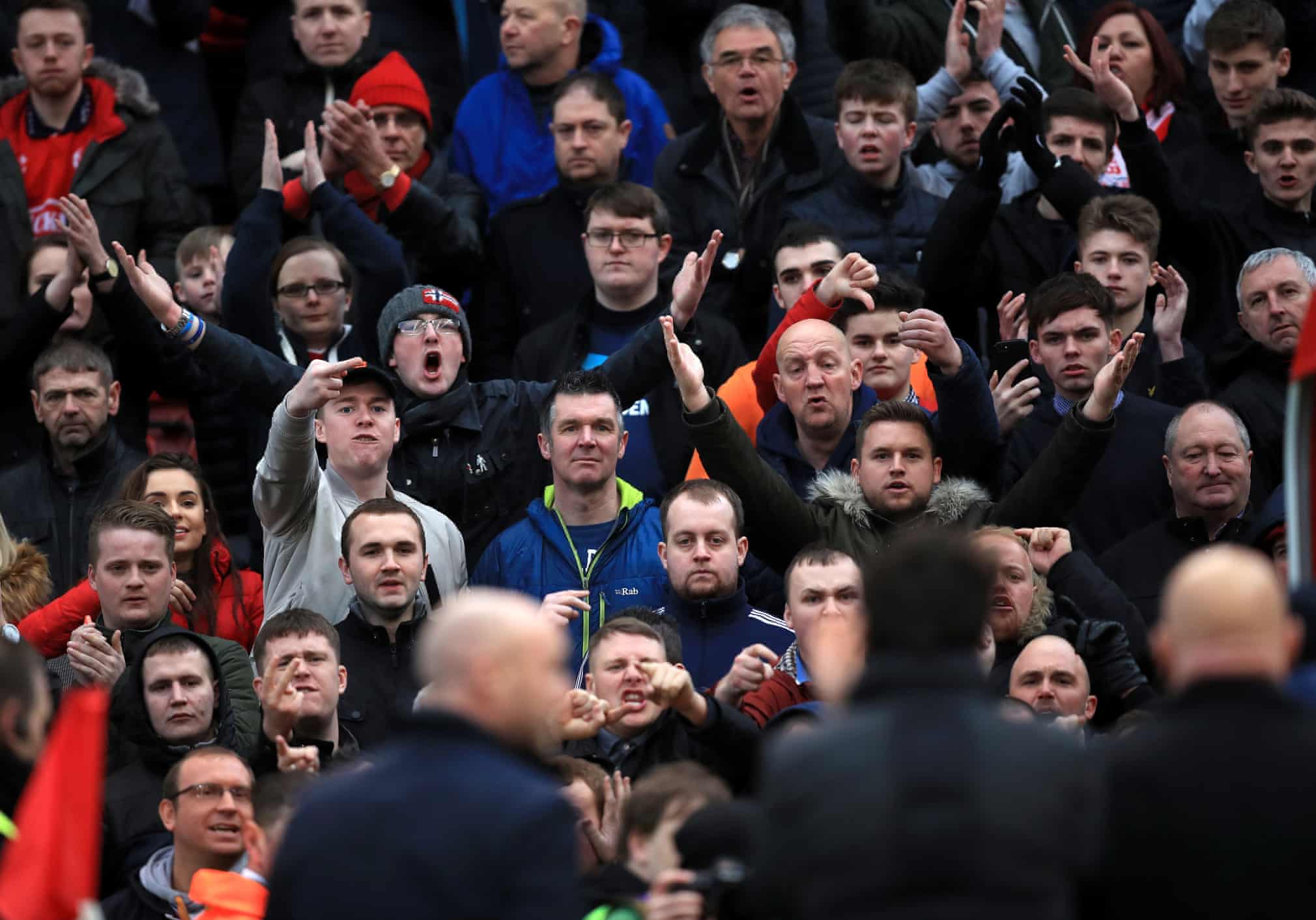 The Middlesbrough fans weren't happy bunnies following their side's 2-0 loss to Stoke.
9
Former Gunner Benik Afobe celebrated alongside Joshua King as King scored his first goal during Bournemouth's 1-1 draw with United.
8
"Ranieri who?" the Leicester City fans (perhaps) chanted as the Foxes sailed to a 3-1 win over Hull.
7
The swimming dude was back for Spurs v Everton (3-2).
6
David Moyes took the opportunity to pose for his rap album cover art during Sunderland's 2-0 loss to Manchester City.
5
Alexis Sanchez squatted dramatically during Arsenal's 3-1 loss away to Liverpool. I didn't know it was possible to squat dramatically until Jack Wilshere did something similar after Arsenal lost the League Cup final to Birmingham.
4
The Graham Taylor Stand in all its glory during Watford's clash against Southampton, which ended 3-4.
3
Paul Clement celebrated like a complete madman when his Swansea side scored a late winner against Burnley.
2
Zlatan Ibrahimovic had a penalty attempt saved by Bournemouth's Artur Boruc during Manchester United's 1-1 draw against the Cherries.
1
Danny Welbeck scored his third goal in two starts against Liverpool, which was the one positive to come from the match.