by Nia Griffiths
Arsene Wenger has spoken about the current squad and emphasised that although he believes that when we're fully fit, we're strong enough, if we can add quality, we will do it.
The boss talked about the return of Jack Wilshere and Theo Walcott, both of which had long term injuries last season and returned with only a couple of games remaining. He explained how strong we are with them in the squad, how they're a vital piece of the team and how, if we can keep everyone fit, we should have no problems challenging for the title next season.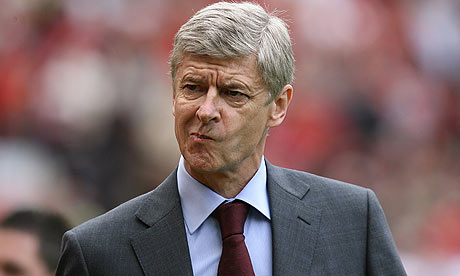 Speaking to Arsenal Player, Wenger said, "The best way to strengthen other areas of the team is to get the players who did not play a lot last year and keep them fit. 
Walcott basically did not play until the end of the season, Wilshere has not played many games. Those two were very convincing at the end of the season so I hope that this season we can benefit from their participation and competitiveness."
He also mentioned a couple of other major injuries, which prevented us from really finding our stride early on.
"We lost Ozil and Giroud for long periods last year and they contributed a lot in the second part of the season," he said. "Let's hope all these players will be fit and available."
He added, "After, if we can still add some quality, we will do it."
Just Wenger saying Wenger-like things really. We've already added quality in the form of Petr Cech, which has addressed the goalkeeping issue we've had for a long time. Only time will tell to see if we add more.