by Nia Griffiths
Talk Sport have drawn up a list of the 20 most valuable players under 21 and two of our defenders have made the list.
Hector Bellerin sits at number 20, worth an estimated (though rather precise) €14,829,000 – almost £10m. We originally bought the right-back from Barcelona when he was just 16 and his market value was still a measly £1.05m in February but after a huge, breakthrough second half of the season in 2015, the 20-year-old's value has skyrocketed.
After injury to first choice right-back, Mathieu Debuchy, and illness to Calum Chambers, Bellerin got a decent shot in the team and he grabbed the opportunity with both hands, cementing his place and getting 28 matches.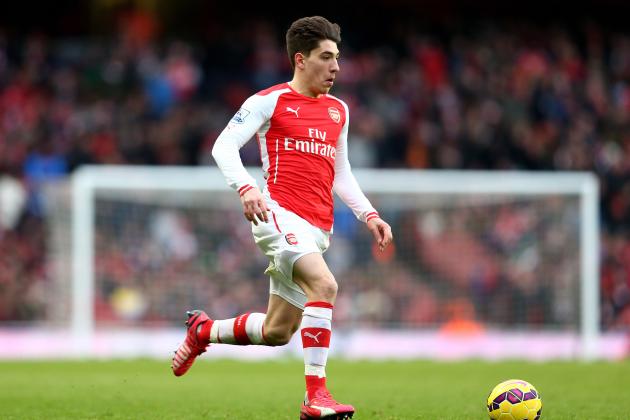 In 19th position on the list is Calum Chambers – the man whose position Bellerin stole. The 20-year-old came to us last summer from Southampton for a reported £16m and now has a value of €15,058,000 or just over £10m.
The devaluation could be down to his lack of playing time in the first team, particularly in the second half of the season. Although he went on to feature in 36 matches – more than Bellerin – I'm guessing he would've hoped for a lot more.