by Nia Griffiths
Aaron Ramsey recently appeared at the New Balance Visaro launch and answered the burning question of whether he prefers playing with Welsh teammate Gareth Bale, or fellow Gunner Alexis Sanchez.
The midfielder took the question in good spirit, laughed and found it hard to come to a definite conclusion. Although both have fantastic qualities, he admitted that Bale was more athletic but Alexis has an outstanding work rate.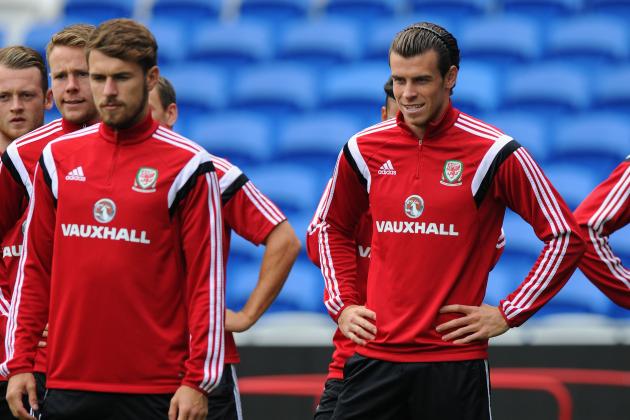 The 24-year-old said, "That's a tough question.Gareth's a lot more athletic, you'll just knock the ball in behind and he'll get on the end of it, create things and score goals. Alexis' work rate, determination to succeed and win the ball back and score is quite sublime as well. I'm just really happy for him to play for Arsenal."
He added diplomatically, "They're great players and it's hard to separate them."
Although Alexis was incredibly successful for Arsenal last season, scoring 25 goals, Rambo has played in the Welsh national team with Real Madrid and former Tottenham Hotspur winger, Bale, since he got the call up in 2008.
Bale transferred to the La Liga team almost two years ago as the most expensive player in history. It therefore stands to reason, whether you believe he's overrated or not, that he's definitely a little bit good at the ol' football.
Although, just say Alexis next time, alright Rambo?