by Nia Griffiths
Although it was hinted earlier in July that Andrei Arshavin was considering retiring from football, he's signed to another Russian team.
The 34-year-old was released from Zenit St. Petersburg in May following his fourth stint at the club. After the decision had been made not to offer him a new contract, the forward implied that he wouldn't be continuing with his footballing career.
However, it now appears that he does want to continue and continue he will! At FC Kuban in fact, who hover around midtable in the Russian league. According to L'Equipe, he's signed for a season, with the option of extending to another.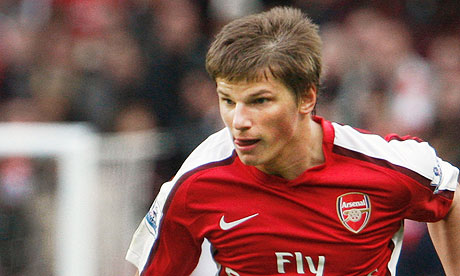 Arshavin, who appeared just 21 times for Zenit last season, and only scored twice, is clearly not ready to hang up his boots just yet.
In all honesty, it's great to see he's still wanted and able to do what he loves – even if it was debatable whether he did actually love it in the latter years of his Arsenal career.