by Nia Griffiths
It turns out, sell-on clauses can be pretty great if you're Arsenal.
Once upon a time, there was a footballer called David Bentley and he played for the Arsenal. However, after appearing only four times for the club, he was shipped off on loan to Norwich and then Blackburn Rovers, who later bought him in 2006.
Two years later, another team, Tottenham Hotspur, decided they were interested in the midfielder and bought him from Blackburn for £15m. As part of the sell-on clause Arsenal had included in the contract, this meant Arsenal got £7m just from having Spurs buy him.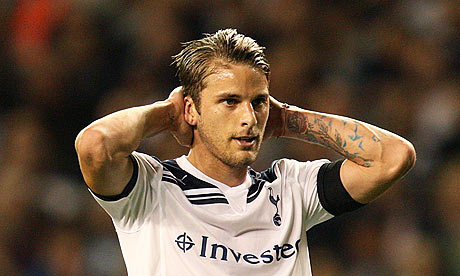 Similarly, when Chelsea decided to buy Cesc Fabregas from Barcelona, we got £5.6m.
In the case of Fabregas, it doesn't do much to cushion the blow of watching him play in blue week in, week out but in the case of Bentley, who has now retired from football, it seems like a stroke of genius.
The end.