Alex Iwobi, Mesut Özil and Alexandre Lacazette were all involved in the goals on Tuesday for their respective countries, which hopefully bodes well ahead of the North London derby on Saturday.
The trio were all involved in international friendlies this week, having already qualified for next summer's World Cup.
Lacazette in particular had a point to prove, as he'd only ever scored one goal for France before and is generally behind Olivier Giroud and Antoine Griezmann in the selection process.
On this occasion, he got a rare start and made the most of it, scoring twice in a 2-2 draw against Özil's Germany.
First, he scored the opener with a tap in, finding himself in the right place at the right time as usual.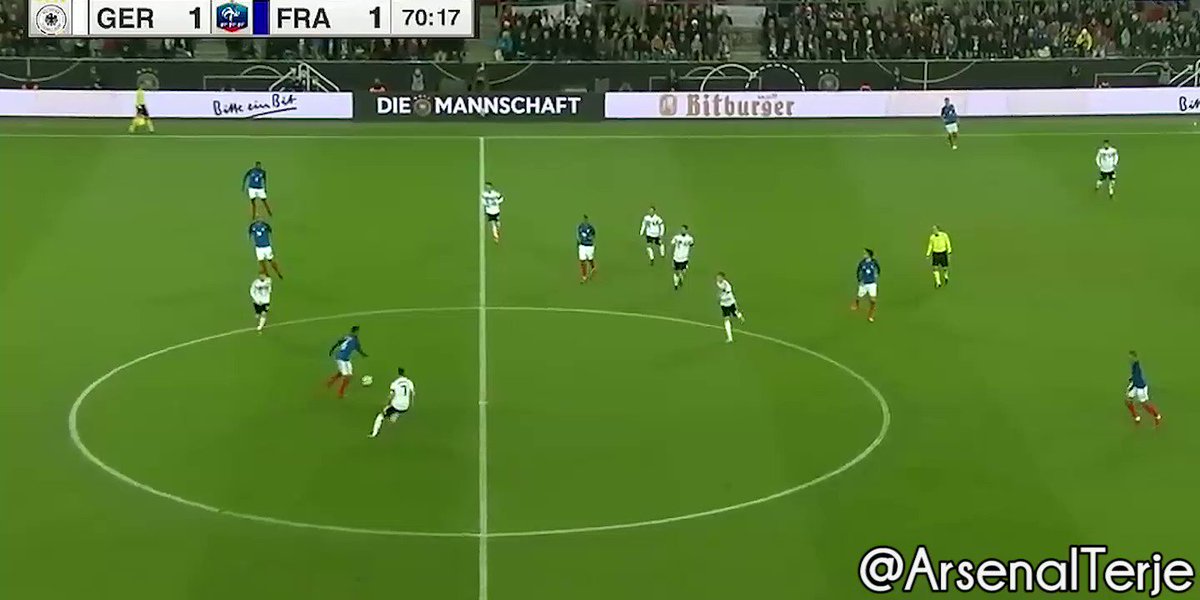 Then, he gave France the lead again later on with a clinical finish from a one-on-one with the goalkeeper.
Lacazette restores the lead for France, 2-1 pic.twitter.com/fD0GKiMdXf

— Terje (@xArsenalTerje) November 14, 2017
It's three goals in three appearances for the striker now. Hopefully he can keep that run going against Spurs.
Meanwhile, Özil had a part to play in Germany's two goals. First, he assisted Timo Werner for the equaliser at 1-1:
Özil assists Werner for Germany's equaliser against France pic.twitter.com/KqCoW2ARUx

— Terje (@xArsenalTerje) November 14, 2017
Then, he played a lovely outside-of-the-foot pass to Mario Götze late on, who set up Stindl for 2-2.
Stindl secures a draw for Germany right at the end. 2-2 pic.twitter.com/yr4s6dhLuz

— Terje (@xArsenalTerje) November 14, 2017
Meanwhile, Iwobi helped Nigeria to an impressive comeback against Argentina.
The Nigerians were 2-0 down in the first-half, but managed to turn things round to win 4-2, thanks in part to Alex Iwobi's two goals.
Iwobi scores a great goal vs Argentina – Sends Mascherano pic.twitter.com/BKUgwghHe2

— EmanDaGoon (@EmanDaGoonn) November 14, 2017
He finished clinically to the left-hand side of the net when given the opportunity for an equaliser, then nutmegged Javier Mascherano to finish with his left late on.
We Do It For Naija ! Great Comeback From The Team Today ! Good To Get Two Goals … Great Week Away With The National Team #UpNaija 🇳🇬🦅 pic.twitter.com/RwKUkZynGh

— Alexander Iwobi (@alexiwobi) November 14, 2017
Now the Gunners need to get back to training in London and prepare to do the same thing this weekend.